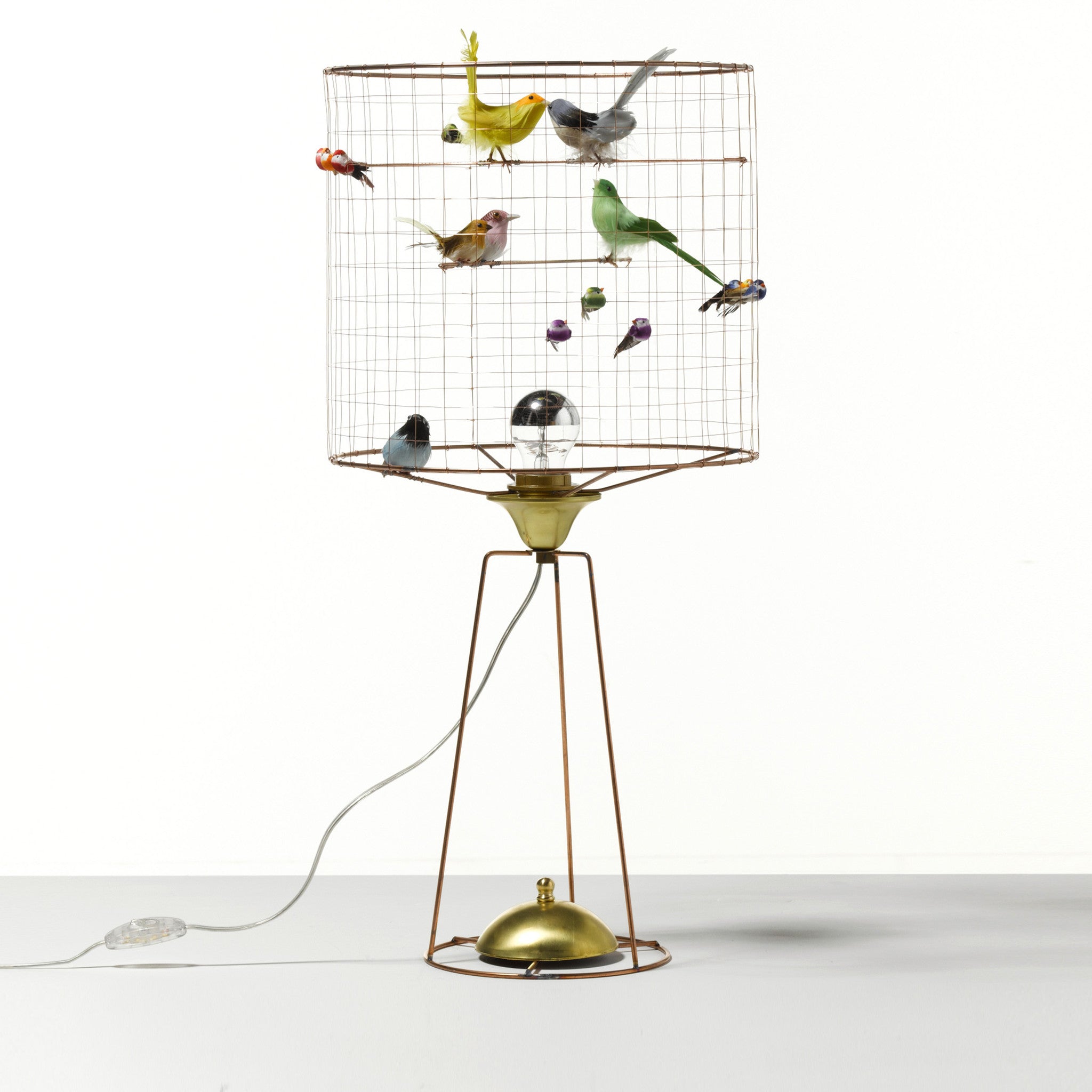 Mathieu Challieres Haute Voliere Table Lamp
Details
Delivery
Collection
Gift Wrap
Each of our copper wire mesh bird lamps are made in unique combinations using real bird feathers. Meaning no two lamps are ever the same.
(Bulb is not included - needs 40w bulb)
Measurements:
Shade width 33cm
Total height: 72cm
Due to the size of this product, shipping quotes vary. Please note that in this case shipping costs are applied after the order is placed as they fluctuate depending on the destination.
Delivery & Shipping (Ireland): Free shipping in the Republic of Ireland for orders over €70. There is a €10 charge for all orders under €70. Please allow 2 to 3 working days for your item(s) to arrive.
Delivery & Shipping (International): €15 international shipping. Please allow 5 to 10 days for your item(s) to arrive.
We proudly stock Mathieu Challieres bespoke bird lamps as part of our curated by MoMuse collection.
All purchases will be sent in a complimentary MoMuse gift box. Our packaging is as pretty as the treasures inside. See more information here.
---
Mathieu Challieres Haute Voliere Table Lamp