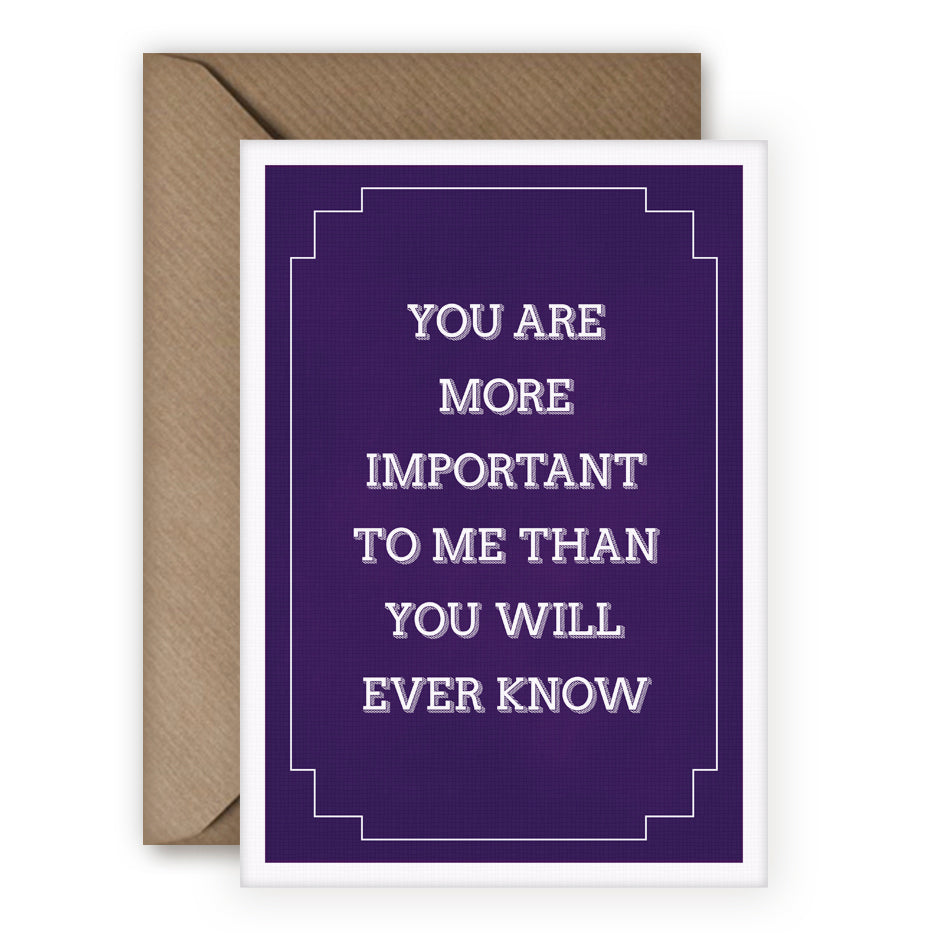 Simple Things 'You Are Important' Card
Simple Things 'You Are More Important To Me Than You Will Ever Know' blank greetings card.
These can be lonely days. It is good to send a reminder to those you miss that even if they are self-isolating, they are not alone! 
Chalkboard effect using beautiful architectural color palette. Printed on heavyweight textured paper and using high-quality inks for vibrant, long-lasting color.
Irish design. Sent from the heart.
---
Simple Things 'You Are Important' Card